To "Contact Us" please send an email by using the link below.

Testimonials on service learning experiences are welcomed and may be added to the site. Please include a photo of yourself if you'd like one added. Your experience may help and inspire others to help out. By working together for a better world, even a few people can effect positive change.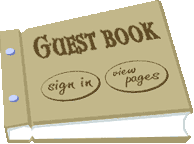 Please consider signing the guest book.

Thank you for visiting this site.

If you would like to recommend this site to others, please use the link below to easily share this site.

Service Learning

Resources for Positive Change in a Troubled World